Interactive Flat Panel-Eduation Series
A simple, delightful,
purposeful catalyst for classes
Immersive Display for Learning
Students concentrate on content, not the display,
thanks to the design's narrow bezel and thin body, which give it a screen-to-body ratio of up to around 89%.
The reduced thickness of the air gap makes you feel like you're writing on paper.
UHD Delivers Crystal Clarity
4K resolution delivers astonishing clarity across operating system
10ms responsive time captures your every thought.
Windows Ink compatible.
20 Points Touch
10 Points Writing
HDMI Out

Anti-glare Glass
Mohs Level 7 Hardness

Android 8.0
System

Optional PC
Module

Shared USB
Ports
Purpose-built Education Whiteboard
Inspired by the real classroom scenes, MAXHUB Whitebaord is born for better immersive learning experience.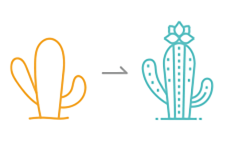 SMART ILLUSTRATION
A re-invented whiteboard that recognises the hand drawing and offers a wide range of illustration options
HANDY TOOLS
A ruler, set square or protractor at a single tip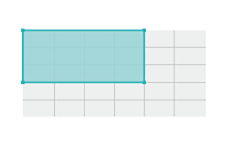 SHAPES RECOGNITION
Drag a preferred app onto the homepage
INSTANT STICKERS
Add reminders to the whiteboard, and put them in a corner
SMART TABLE
Auto-adaptive height and width in each cell
BOUNDLESS CANVAS
Extends the canvas in all directions
HANDWRITING RECOGNITION
Convert handwriting to text to improve your board writing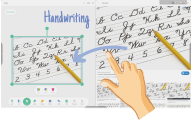 Get updates over the internet
Search with whiteboard writing and drag the picture visual aids from the browser to the whiteboard.
Remote collaboration, leading the fashion of boundless office
Built-in camera, voice picking-up, and speaker modules
Drag a preferred app onto the homepage
Capture and share what you write
Prevent unauthorized login
Make Class Alive with EasiNote5
Interactive Whiteboard Software
MAXHUB EasiNote5 is designed for class preparation and presentation.
With various class activities templates and assorted subject tools, EasiNote5 greatly engages students into classes.
Dual-tasking in split view
Compare differing content on a single screen
Home page shortcuts
Drag a preferred app onto the homepage
Online Troubleshoot
Report a problem by scanning a QR code or taping on MAXHUB
OTA Upgrade
Get updates over the internet