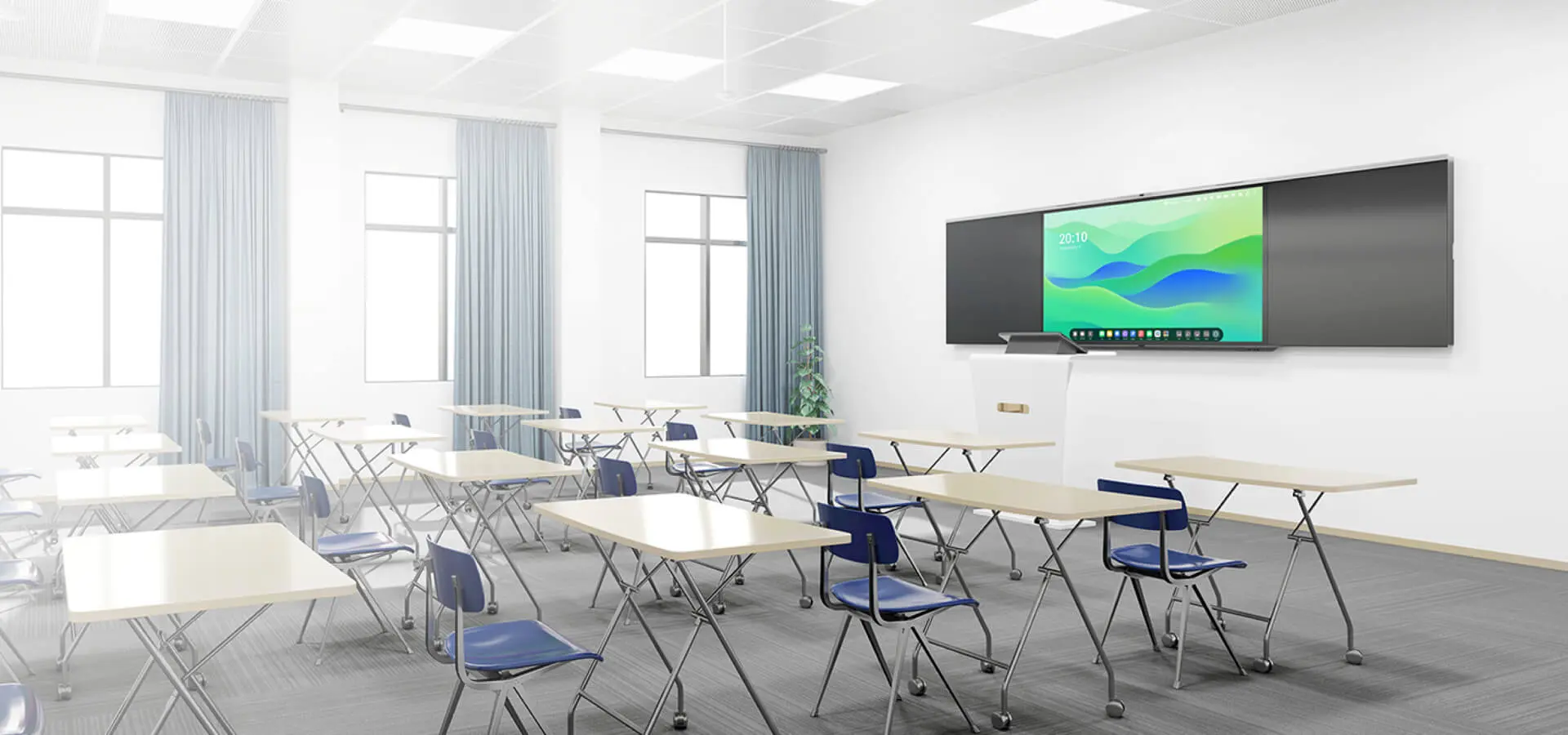 A Smart Blackboard with Interactive Capabilities to
Modernize the Learning and Teaching Environment
MAXHUB Smart Blackboard B8610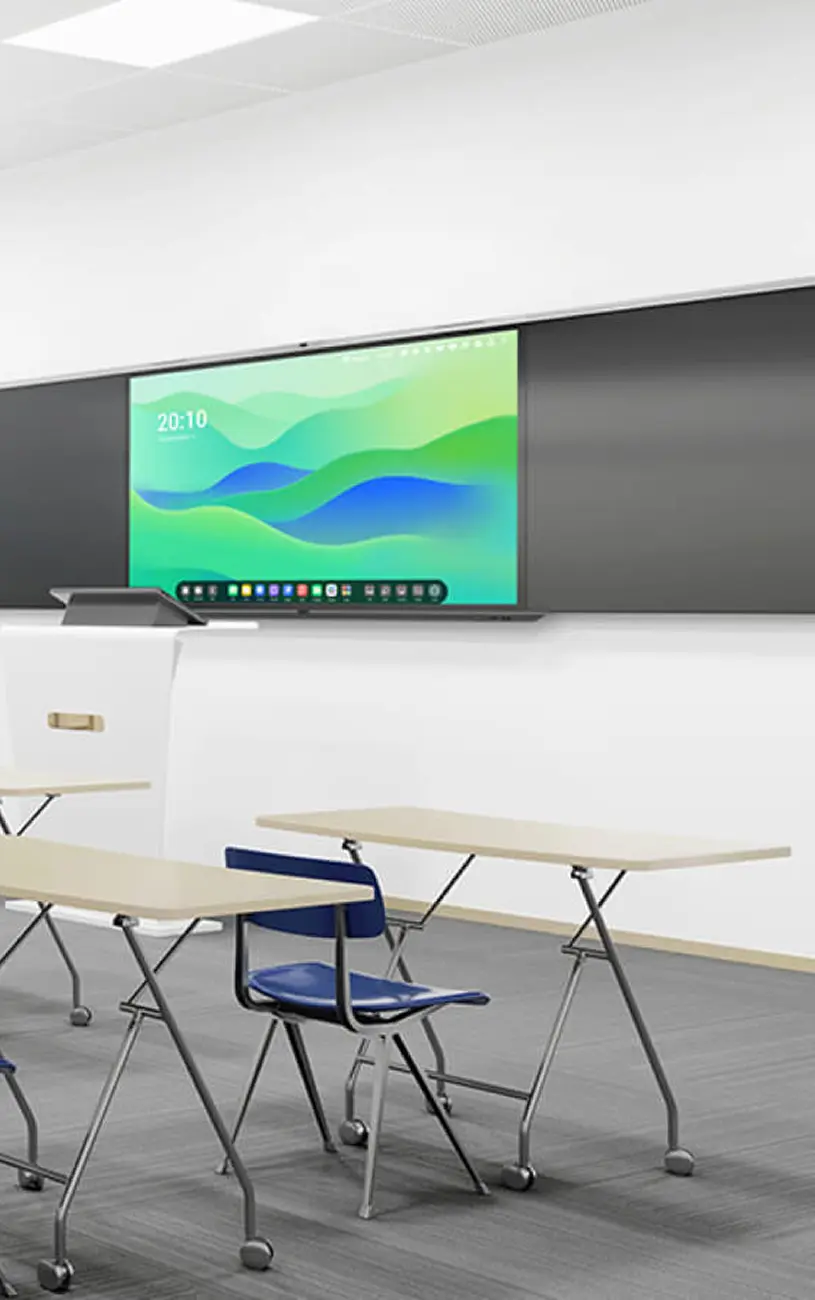 A Smart Blackboard with Interactive Capabilities to Modernize the Learning and Teaching Environment
MAXHUB
Smart Blackboard B8610
Explore innovative participation
An intuitive way to teach
Designed for classroom efficiency
Explore Innovative Participation
A seamless writing experience is offered across the entire screen, thanks to the screen's etched AG glass technology that supports smooth writing with various writing tools. These include original chalk, dustless chalk and liquid pens.
Experience Engaging Images
Experience clear images and presentations with our high-color gamut and ultra-HD 4K display, capable of displaying 1.07 billion colors in accurate detail.
Eye Care Technology for Increased Productivity
Our Smart Blackboard incorporates TÜV eye comfort, Low Blue Light and Flicker-Free certifications, offering a solution to reduce eye fatigue and visual discomfort.
These essential certifications and features are particularly beneficial for teachers and students who spend extensive hours in front of the screen, ensuring a comfortable and productive learning environment.
Immersive Audiovisual Capabilities
This all-in-one Smart Blackboard is equipped with a powerful camera, microphone and speaker, which facilitates more interactive learning experiences, including hybrid classes.
An Intuitive Way To Teach And Learn
The all-in-one video, audio, touch, network and charging transmission is facilitated by the front-facing Type-C interface. It allows for audio and display support of up to 4K @ 60 fps and charging capabilities of up to 65W. It also allows laptop internet access.
Functional Education, Interactive Learning
MAXHUB EDU OS V3.0 includes a brand new UI design that features shortcut keys for quick access to teaching functions, and improves classroom efficiency.
MAXHUB EDU OS
Simple tech inspires teaching. An operating system designed for education, any teacher can easily make teaching exciting.
MAXHUB Class
An easy-to-use software that provides powerful tools for educators,to engage with learners and achieve extraordinary learning outcomes.
MAXHUB Connect
A wireless screen mirroring software, smooth streaming PC or mobile phone to large display. Supporting mirroring up to 9 screens to create a collaborative space.
Remote IT Management for Improved Efficiency
Reduce equipment failure rate and ensure classroom efficiency. IT personnel can conduct remote monitoring and management of equipment at all times without the need to visit the classroom in person by using MAXHUB Pivot – the self-developed cloud platform for equipment management and monitoring software.
Designed For Classroom Efficiency
Beautiful and Functional Classrooms
A fully metal screen integrates the traditional push-pull blackboard with the interactive flat panel, simplify the structure of the multi-function screens and offer an all-in-one design for both form and function.
Circular arc transitions in the corners are reduced to avoid student collisions or personal injury and damage to equipment.
Performance You Can Count On
Never miss out on any details of class. Phenomenal quality, backed by a 3-Year Hot Swap Warranty, gives you confidence that MAXHUB solution will be ready when you are.