At Audax, we are all about technology and design. But don't be fooled. Audax Visuals is much more than just what we are. 
We are your partners in boosting your business through research, sales, and dazzling display technology. Let's dive into what we bring to the table. 
Our Services
---
1. Product research
We are not just interested in the present but we are also focused on shaping the future of technology. Our research is all about staying ahead of the trends, so you get the latest and greatest.
 2. Product sales 
Besides that, we can also bring our findings to life. Our product sales carefully cater to your unique needs. We offer quality, reliability, and performance to you.
3. Provide solutions with display technology 
We specialize in providing solutions with cutting-edge display technology, from creating stunning visual displays to enhancing your space's ambience. Our solutions are designed to not only meet but exceed your expectations. We are not just providing solutions but we are also crafting experiences.
Our LEDs
---
1. All-in-one LED
Our all-in-one LED screens are your go-to solution for simplicity and performance. They combine cutting-edge technology into a single package, making it easy to set up and use while delivering stunning visuals.
2. Indoor LED Wall
Our indoor LED walls are designed to transform your space into an immersive visual experience. With top-tier resolution and exceptional quality, they are perfect for businesses.
3. Transparent LED 
Our transparent LED displays offer a unique fusion of technology and design. These see-through screens turn ordinary windows and glass surfaces into captivating digital canvases. Whether it is for advertising, architectural integration, or interactive experiences, our transparent LED solutions redefine how you engage with the world, seamlessly blending the digital and physical realms.
Real-Life Solutions
---
1. Office

Elevate your office environment with Audax's All-in-one LED screen. It revolutionizes workspaces, offering seamless presentations, immersive video conferencing, and enhanced collaboration. Easily integrate it into meeting rooms and open spaces, empowering your team with vibrant visuals that boost communication and productivity.
2. Retail

Transform your store into a dynamic shopping destination with Audax's Indoor LED wall. Showcase high-res images and videos that bring your brand and products to life. Whether it is fashion or tech, Audax's LED walls redefine retail ambience, captivating passersby and shoppers alike.
3. Showroom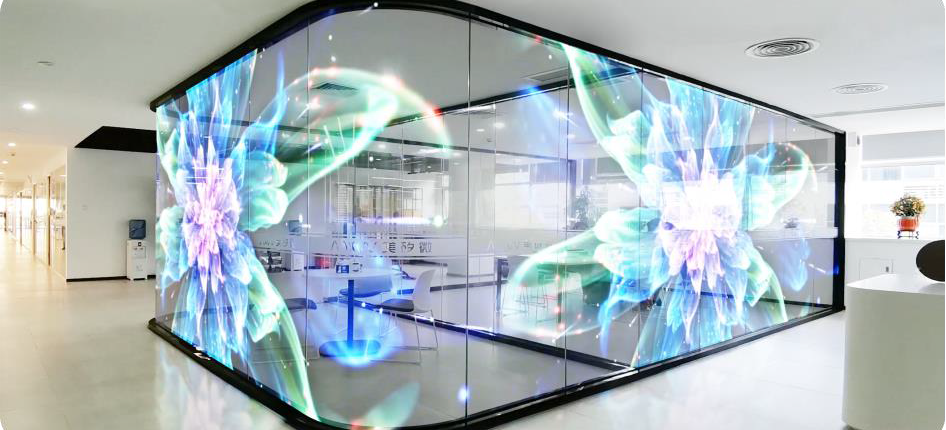 Audax's LED screen steals the show in your showroom. It overlays product details or crafts interactive experiences, captivating buyers with in-depth product insights. Grab your visitors' attention and provide a memorable, informative experience that drives sales.
Conclusion
In a nutshell, Audax Visuals LED is not just a company but we are your partners in technology, design, and innovation.
Find out more at www.audax.com.sg and together, let's implement the technology revolution in your work today!
https://www.audax.com.sg/wp-content/uploads/2023/10/DSD-WEB.png
1069
1600
Web Admin
https://www.audax.com.sg/wp-content/uploads/2016/03/audax_logo.png
Web Admin
2023-10-09 16:44:06
2023-11-07 13:42:50
Explore the Top 3 LED Screen Trends: Display Solution for Office, Retail and Showrooms