Last Friday (24th Feb 2017), over at the Urban Redevelopment Authority (URA), the Singapore Polytechnic hosted its Annual Graduation Ceremony and the End of Year Showcase 2017 with the works of the students from Diploma in Architecture and Diploma in Landscape Architecture to be featured and showcased.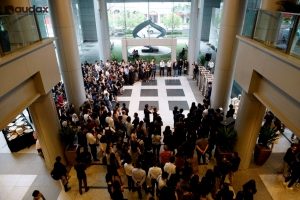 The highlight of the event featured the Architecture students' work, which they have chosen to use Audax Visuals' Augmented Reality (AR) Mobile Solution Specialists – MixGo to bring their 2D designs alive.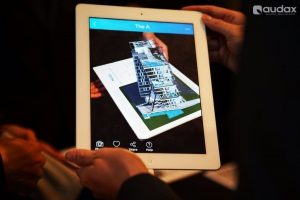 MixGo is honored to be invited by the Singapore Polytechnic to take part and be involved with the making of the 2D architectural designs to not only 3D but extended ahead to Augment into real life. The Singapore Polytechnic trusts that with MixGo's Augmented Reality technology, the students are able to have different and improved learning and working experiences with their lectures and assignments.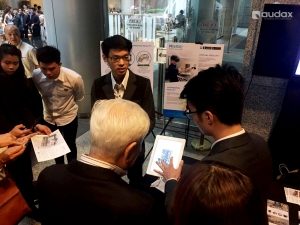 The guests were all showing their interest in the MixGo AR technology and surrounded us with questions and amazement. Our colleagues and the students involved in using MixGo have demonstrated and presented the 3D Augmented model to the guests and VIPs, with not just the interactive 3D models, but also by using the camera function of the gadgets that we are using, we are able to place the 3D models and blend it with the real environment to allow the user and audience to have a better and clearer picture of how the 3D model will look like when it is built.
You may check out the video below to watch the highlights of the Singapore Polytechnic Annual Graduation Ceremony and Showcase 2017:
Should you need any assistance or if you are keen to understand more, kindly contact us for more!
https://www.audax.com.sg/wp-content/uploads/2017/03/16804067_1735752460070504_4168785215704850882_o.jpg
1068
1600
Web Admin
https://www.audax.com.sg/wp-content/uploads/2016/03/audax_logo.png
Web Admin
2017-03-07 12:14:15
2023-10-23 14:19:57
Singapore Polytechnic Annual Diploma Graduation and Showcase 2017